Burial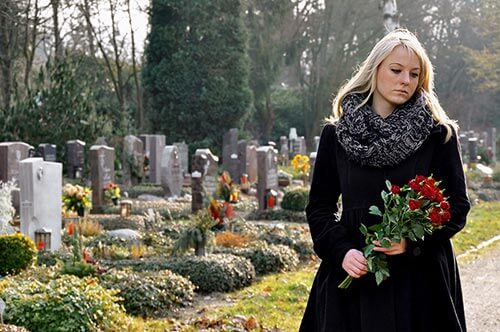 Because there's a lot to consider while you're planning a burial service in Melbourne, you may want to consult with the friendly professionals at Edward (Ted) Bull & Daughter Funeral Services. We're a family-owned and operated business that has more than 60 years of experience as a funeral director.
Our highly experienced staff knows the difficulties that your family may be facing, which is why we'll treat you with care, courtesy and respect. We will explain your options in a relaxed setting, answer your questions and offer advice about your choices.
Our founder, Ted Bull, takes great pride in the old-fashioned values that we base our operations on. Integrity, Compassion and Reputation are just a few of our guiding principles. We never compromise on our core mission, which is to make sure that our clients can enjoy a tasteful and dignified funeral service. Our company can provide authoritative and practical advice about the entire process. We can help you find a gravesite and advise your loved ones on the availability of mausoleum or crypt space. The wide range of burial services we provide for our clients include:
Graveside services
Chapel services
Church services
Private family services in your home, at a venue of your choosing or at a beautiful outdoor spot for a memorable occasion
We will guide you through your options and help to organise a tactful service to commemorate your loved one. With our extensive experience and compassionate ethos, we understand the grief that you and your family may be living with, so we'll do our best to provide constant support during what may be a very difficult time.
Whether you're looking for funeral directors to plan a funeral service in Somerville, Melbourne or the Mornington Peninsula, you can count on Edward (Ted) Bull & Daughter Funeral Services to keep your concerns in mind. We pay careful attention to the unique needs of each bereaved family so that we can put together a respectful ceremony that honors their wishes as well as those of the deceased.
To discuss our services, contact our office at your convenience.
The average cost of a funeral and burial at the tranquil Mornington Lawn Cemetery is from $8000. This includes:
Funeral Service Charge
Transfer
Certified Death Certificate
Good Quality Coffin
One Hearse
One Mourning Coach
Burial Fee
Offering to Clergy
Death and Funeral Notice
Floral Tribute
All Funeral Administration