Cremation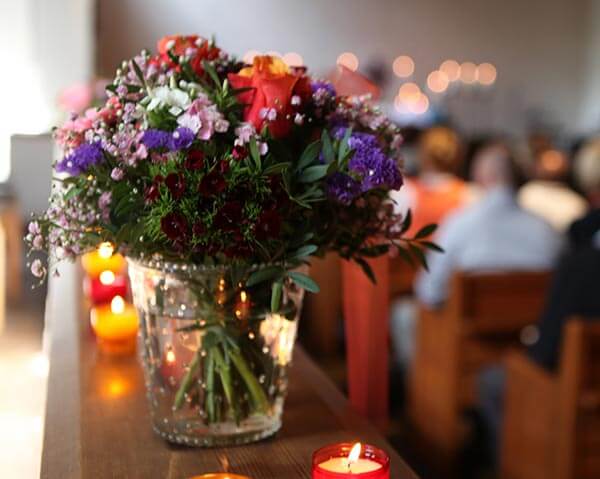 If you are looking for professional funeral directors who can organise a caring cremation service on the Mornington Peninsula, then you may want to speak with one of the highly experienced professionals at Edward (Ted) Bull & Daughter Funeral Services. We feel that you and your family members should be able to experience a ceremony where you can grieve and share treasured memories with your loved ones without worrying about the details. Our friendly staff can handle the planning on your behalf, and we'd be happy to provide practical advice about your options.
Friendly and Helpful
We realise that cremation services are often a preferred choice for many reasons. The services are usually more cost-effective than the alternatives. There are several costs associated with a funeral, and we will walk you through the process. We can explain the different crematoriums that are available and detail the fees that are associated with your ceremony.
A ceremony to remember your loved one may be held in a crematorium chapel or cemetery before the cremation takes place. Most chapels will provide your group with up to 60 minutes for the ceremony. If you feel that your family and friends need additional time, you may want to consider additional time so that you can enjoy a funeral service without any rush.
While it's quite natural to have a funeral ceremony at a chapel or cemetery, there are many other fitting options. You may want to hold your ceremony at your local charity, at a sporting club or a community hall where your loved one enjoyed spending time. We assist families when planning pre- cremation services at Mornington Peninsula venues and throughout the south-eastern suburbs.
As part of our personalised approach, a member of our team can arrange to deliver your loved one's ashes to you after the ceremony. This usually occurs within a week of the service being held.
If you'd like to have Edward (Ted) Bull & Daughter Funeral Services plan your loved one's cremation service in Somerville, the Mornington Peninsula or wider Melbourne, then we are just a call away. To learn more about the options that we offer, contact our office and speak with one of our caring staff members.
The average cost of a funeral and cremation at the picturesque Bunurong Memorial Park and Springvale Crematorium is from $5200.00. This includes:
All Funeral Administration
Transfer Fee
Good Quality Coffin
Hearse
Mourning Car
Cremation Fee
Cremation Certificates
Offering to Clergy
Death and Funeral Notice
Floral Tribute